NUADU's online assessment platform offers internationally aligned language exams and mock exams for TOEIC, IELTS, and EPIT (TOEFL-ITP aligned), conducted online and automatically marked with data-driven results. NUADU English Exams have been taken by thousands of test takers from universities and private language schools around the world. Also suitable for corporate learning!
Increase your scalability and efficiency
Combined with certified content by Innova Press, NUADU is a faster and cheaper way of conducting English level evaluation as well as conducting mock-exams. You get immediate results based on automatic marking with sub-skill data following exam scoring metric and CEFR. And you don't have to limit your operations to the size of your classroom.
Improve school success metrics
NUADU assessment tool delivers reliable and accurate assessment data based on students' performance. It measures students' strengths and weaknesses at both skill and sub-skill levels. Predicting scores before taking the costly real exam increases students' comfort and effectiveness.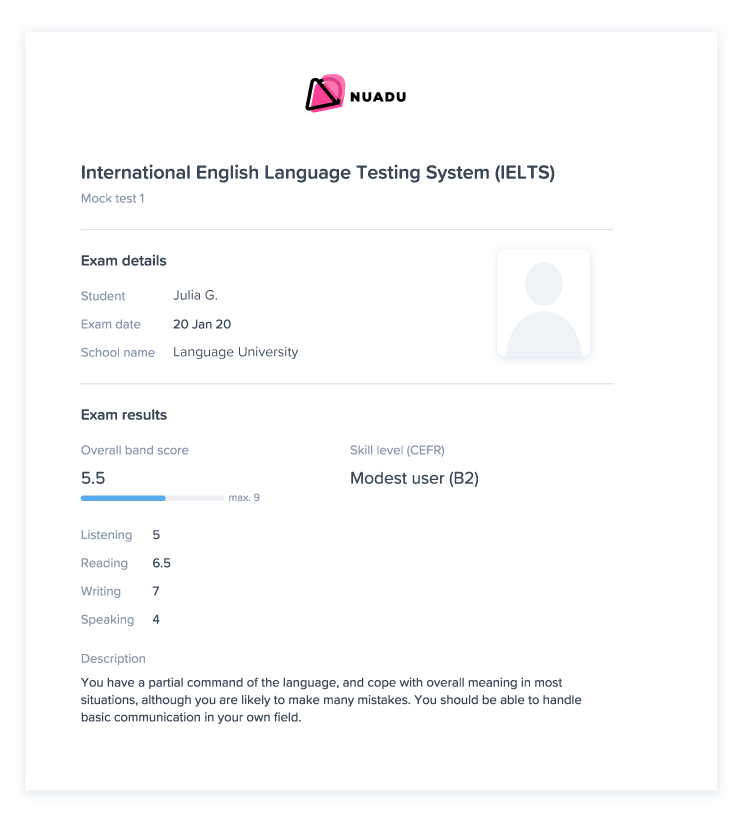 Offer flexibility for learners
Learners can practice effectively to achieve their target score using self-study, automated results, instant feedback, and progress tracking. Certified learning resources with questions and supplementary resources in all exam categories. Allows for learning at any time, any place on any device.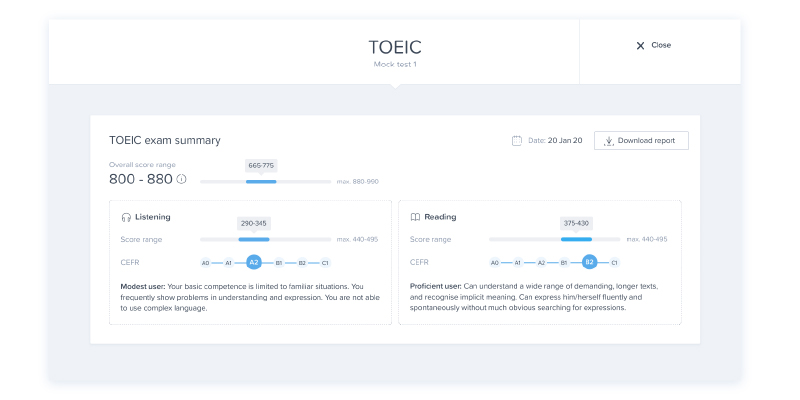 Centralize your data and monitor learner's performance
As all exams are delivered on the NUADU institutional platform, private learning schools and universities have full access to the data in one place.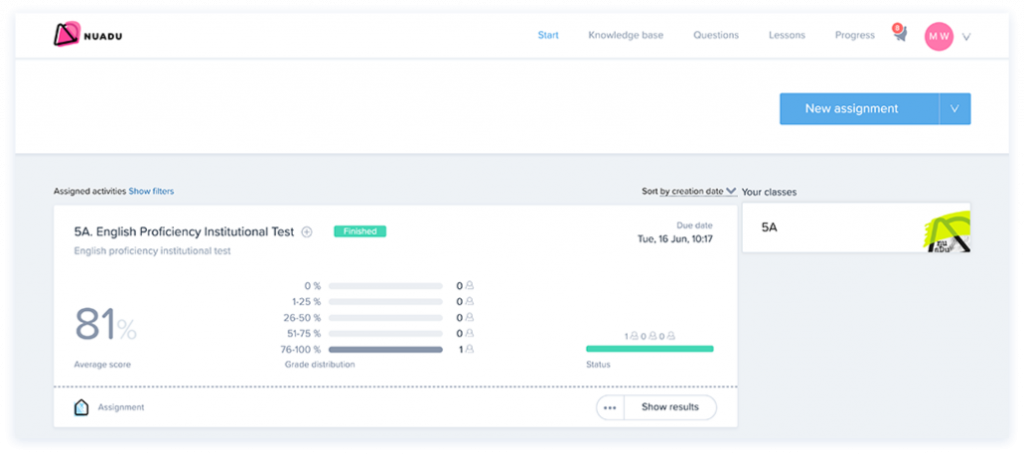 Avoid cheating
Multiple packages of exams available on the platform helps to prevent cheating. Fresh packages are uploaded every 6 months.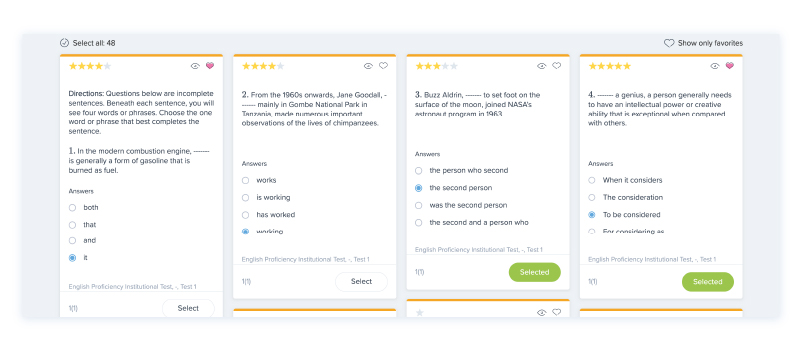 Skill-based practice questions
Depending on the type of exam, IELTS, TOEIC, and EPIT offer Listening, Reading, Speaking and Writing types of questions.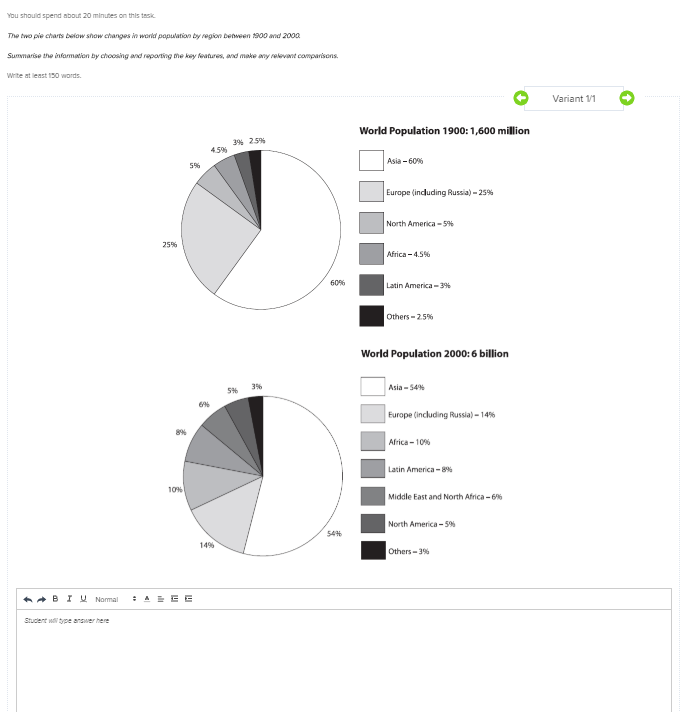 Flexible offer
Flexible offer for purchasing packages of tests depending on institution need. Personalization with institution logo is available.