"This tool will be a life-changing tool especially for teachers, also for students and parents. It's a very flexible, very useful tool which I think we are very fortunate that it has reached the Philippines. And we hope that it can really change the landscape especially for teachers."

Virginia Gapuz, Owner and President of Great Books Trading
Center for Human Research and Development Foundation Inc.
---
"What we want the students to be is to become independent learners. This online platform will help us achieve that goal. With NUADU's online platform, the students can access the material or the lesson anytime they want and can view the contents as many times as they want (on the platform that we're using). With NUADU, every student has the opportunity to excel."
Charlie Fababaer, Principal / Senior Education Program Specialist
Pasig City Science High School
---
"There are a lot of paperwork that teachers need to accomplish. NUADU makes the teacher's tasks easier especially when it comes to marking and recording their students' scores. With NUADU, we can achieve quality education."

Princes Cambil, Mathematics Teacher
Ramon Magsaysay High School Cubao, Quezon City
---
"The students lack interest in their studies due to the technological advances that they are using like social media. For us teachers, we'd like to integrate technology in our class, however, not all of the teachers have the resources for it. The proposed online plan makes it easier for us teachers as it (assessments) will be paperless and will be easier to record and keep track."
Brenda Par, Mathematics Teacher
Ramon Magsaysay High School Cubao, Quezon City
---
"A great help for flipped and blended learning."

"The classroom is perfect for online learning."

"The NUADU platform is very user-friendly. And it has all the necessary features that we need for the students."

"NUADU is a very useful tool for the virtual classroom especially now that we are in the COVID-19 crisis that we need to study online at home."

"I like NUADU because it is a useful tool for teachers like me in giving differentiated assessments to students, thus addressing their strong and weak points better."

"NUADU will truly help teachers not only for online teaching but also in class activities and assessments for our students."

"A total package for teachers and learners."

"So glad that it has an anti-cheat feature. Very helpful :)"

"NUADU is a good app since it has special features like anti-cheating, and it can evaluate the activities answered by the students."

"The NUADU Classroom is very user-friendly. It has all the features that we need for the students."

"Very versatile and flexible in terms of features and assessments"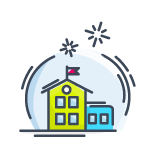 Teachers, participants of PCSHS training seminar
---
"NUADU is a big help on the trainings that we conduct and that we are able to reach out to learners from remote areas. What I like about NUADU is that we can see the progress of our Pharmacists and Pharmacy Assistants and help them improve their knowledge and skills."
Oskar Jr. Ferreras Ocampo, RPh President
Philippine Pharmacists Association, Quezon City East Metro Chapter
---
"Since 2014, we have already been looking for ideal partner to launch our NMAT online review system. From the beginning, I was already impressed by how advance NAUDU technology was. They got me at AI and data-driven technology. I wouldn't have even imagined that we at SIKAT could aspire something even close to that."

Candice Roscom Evangelista, Owner
SIKAT Learning / NMAT Online